Movement Analytics
Search through the movement patterns of your users and employ them for monetization.
The movement analytics portal visualizes anonymised users on a heatmap paired with user attributes. The source of the geospatial information can be massive data produced by mobile networks or different process-related data which can be obtained from other sources. Source data is anonymised near the source to satisfy GDPR requirements. Our solution can use attributes and enrich location information with data from other systems like CRM or any ICT solution that provides adequate API. The final visualisation is multidimensional and can be tailored to the customer's needs. Obtained results of the analysis are delivered as customised graphs and reports. Example usage is tourist movement reported by tourist nationality in a particular area.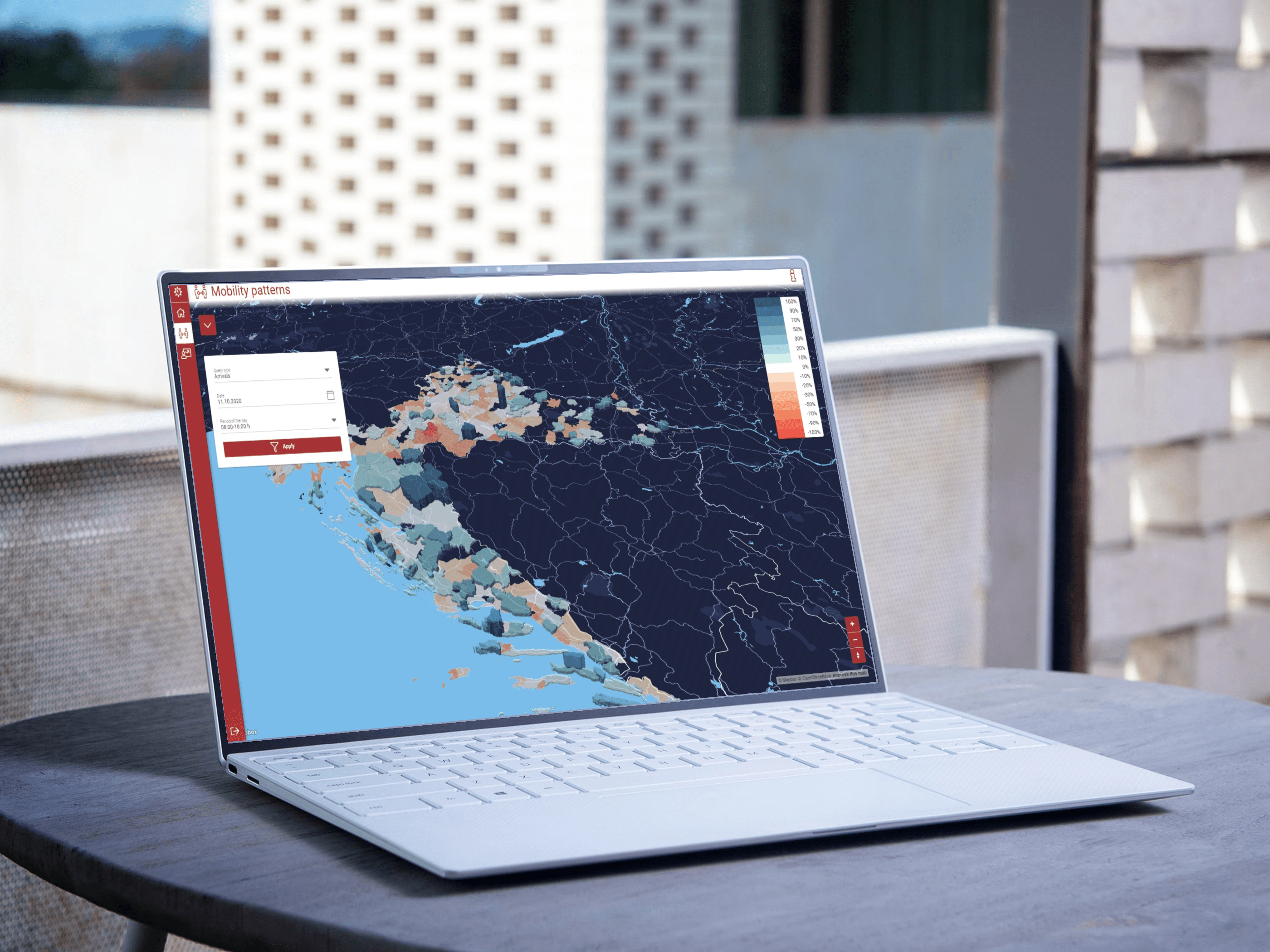 Heat maps
See it at a glance – heat map view provides an intuitive view of required data
Multidimensional attributes
Know it all – multidimensional attributes cover all the information required.
Anonymization
Control reverse anonymization of PII data securely.
Reporting
An extensive and customizable reporting engine will keep you up-to-date at all times
Together through business digitalisation.
Let's do some work.